High Road gym and Burger's plus honor gift card.
And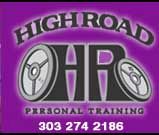 Watch for cross promotions with
Lakewood Chiropractic Offices (303)233-5656 & Subway off Alameda. Wiser Living!
'UNDER CONSTRUCTION'
We Found
WiserMan
seven months ago SMOKING TOBACCO CIGARETTES outside of his Favorite Restaurant
Burger's Plus
.

WISER E-CIG GAVE HIM A WISER CHALLENGE!
We promised to supply him with Wiser e-cig & six months of filters if he could 'COMMIT TO QUIT.' IF HE MET THAT CHALLENGED, WE AGREED TO NAME HIM 'WISERMAN'. WATCH VIDEO'S FOR YOURSELVES BELOW AND SEE THAT WISER TECHNOLOGY IS BRINGING YOU A MIRACLE FOR CHRISTMAS